Veal
Our veal comes, among other, from the world's largest veal supplier with more than 50 years of experience in this field. Because of this, we have the possibility of offering larger quantities and variation in the cuts. Furthermore, we are seeing that the experience our producers have with sales of veal to the whole world, are inspiring us to be at the forefront of trying our strength in offering new products and cuts to the Danish retail and foodservice market.
For retail we offer a wide range of single piece products that are delivered in skinpack. Products in skinpack are nicely presentable in black or metal coloured trays and with sleeves or labels depending on the customer's wish. Besides the nice and simplistic design they have a long shelf life.
All of our veal products can be offered as both kg or piece goods. We have more than 20 years of experience in delivering veal to the Danish retail market and have a significant product knowledge within this field.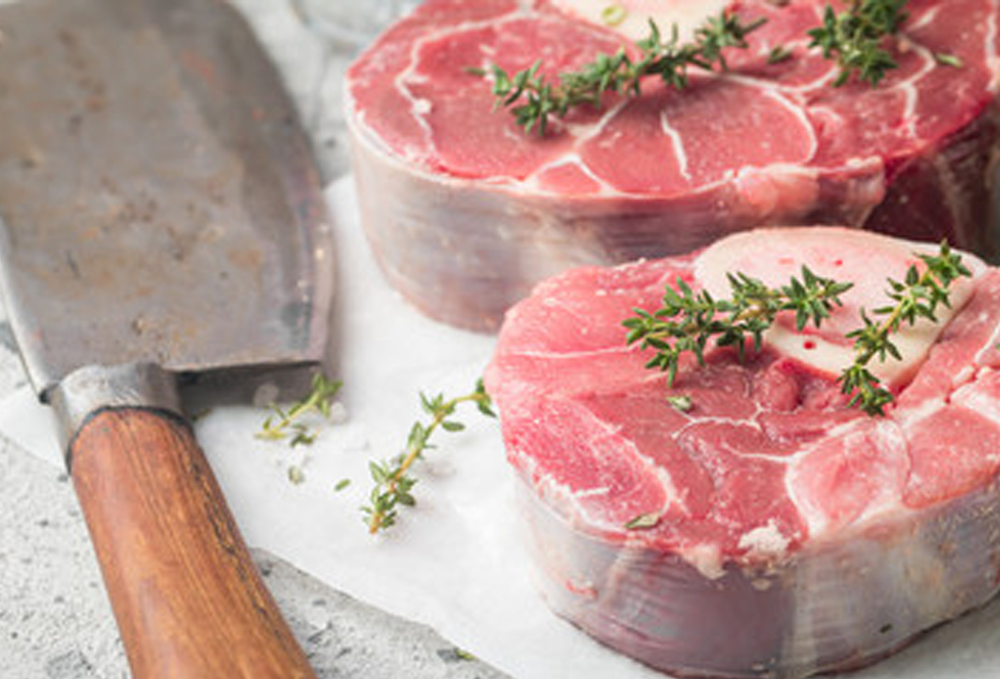 Get your veal supply from GB Meat Group.
Quality on time
We offer a wide range of piece goods delivered in skinpack
GB Meat Group
Your meat supplier
We always bet on long-term customer and producer connections with key words being openness, honesty and direct communication. We are very aware of maintaining our relations, and the suppliers we used in the very beginning are still part of our portfolio. Same applies to our long-standing customer collaborations.